Gobiraptor's Commissions
Welcome to my commissions!
I offer pony and furry art in a variety of styles and formats, I hope you find something here that you love!
In order to commission me you can contact me via any of the links at the bottom of the page.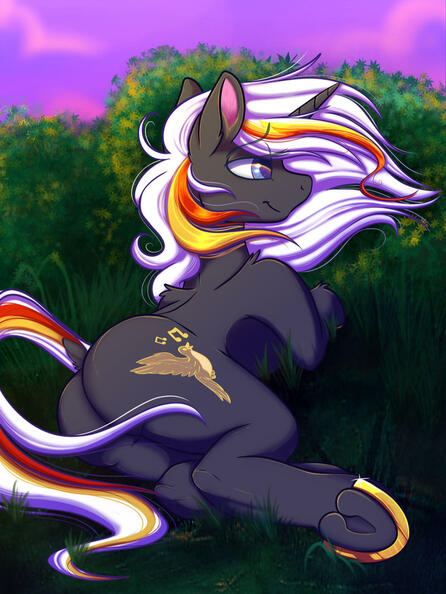 The commissioning process:
1. Enquire about a commission. You don't have to know exactly what you want, I'm always happy to discuss!
2. I will agree with you on price before beginning the commission, and advise you on how long it may take.
3. After the commission and price has been agreed I will make a sketch and send it to you. At this stage anything can be changed, including things that affect the price.
4. Once the sketch is agreed on I will accept full payment. As a standard I update my trello and you directly as each stage is completed. If you would like me to not do one or both of these things please let me know.
5. Sit back, relax, and look forward to enjoying some new art!
Bust
+ £5 for cell shading
+ £10 for detailed shading
+ £5 for simple lineless
+ £15 for complex lineless
Waist-Up
+ £5 for cell shading
+ £10 for detailed shading
+ £5 for simple lineless
+ £20 for complex lineless
Full Body
+ £5 for cell shading
+ £10 for detailed shading
+ Simple lineless at no extra cost!
+ £20 for complex lineless
Ref Sheets
Comes with two poses of your choice.
+ £10 per extra head shot expression
+ £15 for a chibi base, and £5 for each new chibi outfit
Do let me know if you would like any other additional artwork (high res cutie marks, item images etc.) and we can discuss these further.

Don't have a character designed yet but have a hankering for one? I can make characters based on word descriptions, colour palettes or anything that inspires you. You do not need to order a ref sheet to get a new character design.
They cost + £30 to any drawing you order.
£5-20 can be removed from the cost if a description is provided, the more details the better!
e.g: Head shot + new character design = £35 - £55
Physical Merchandise
I make a variety of physical merchandise, and almost everything can be customised!
This includes:
Dakis
Acrylic Charms
Stickers
Enamel Pins
If you see any other merchandise types on my website that you would like a custom of, please feel free to send me an inquiry for cost!